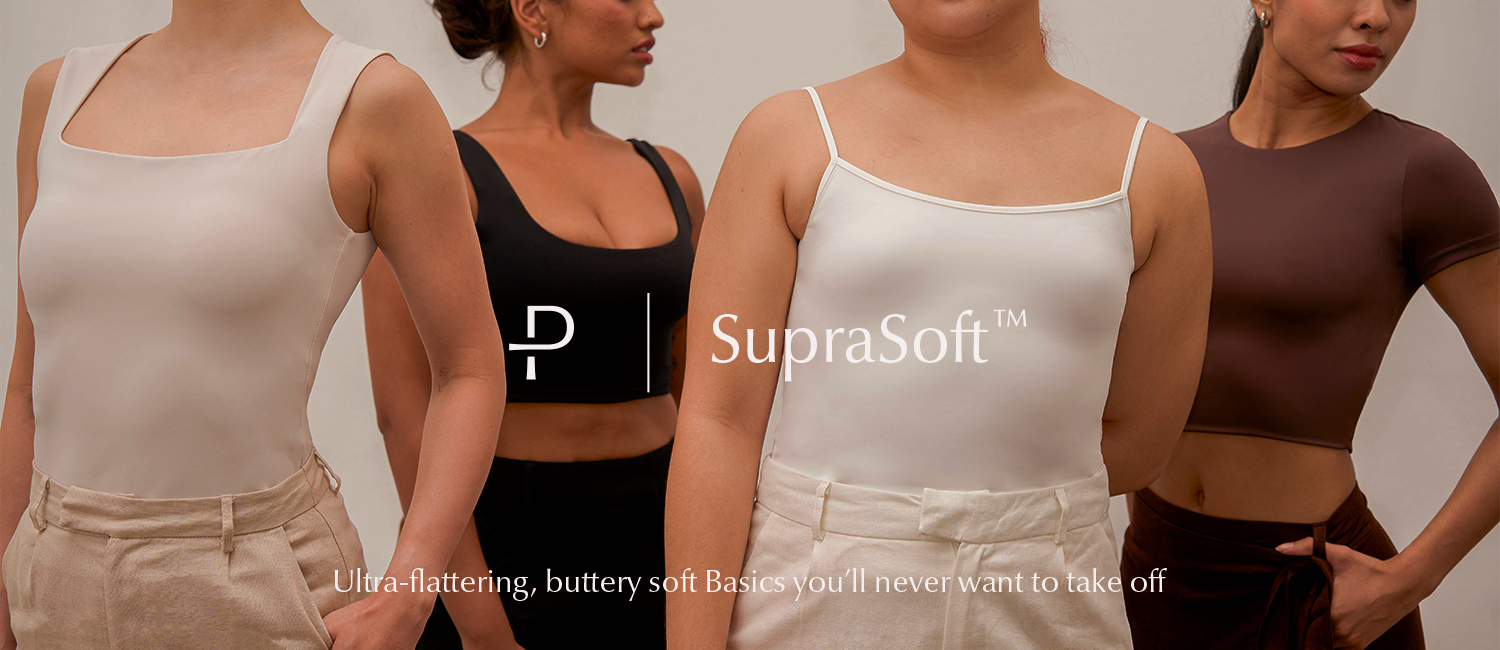 Butter-soft Feel
Comfortable, sleek, breathable.
Move freely and at ease on-the-go.
Double-Layered
Supportive ultra-flattering contour fit made for every body.
Stretchy & Flexible
Quality seamless fabric which hold its shape and move with yours no matter the time & place.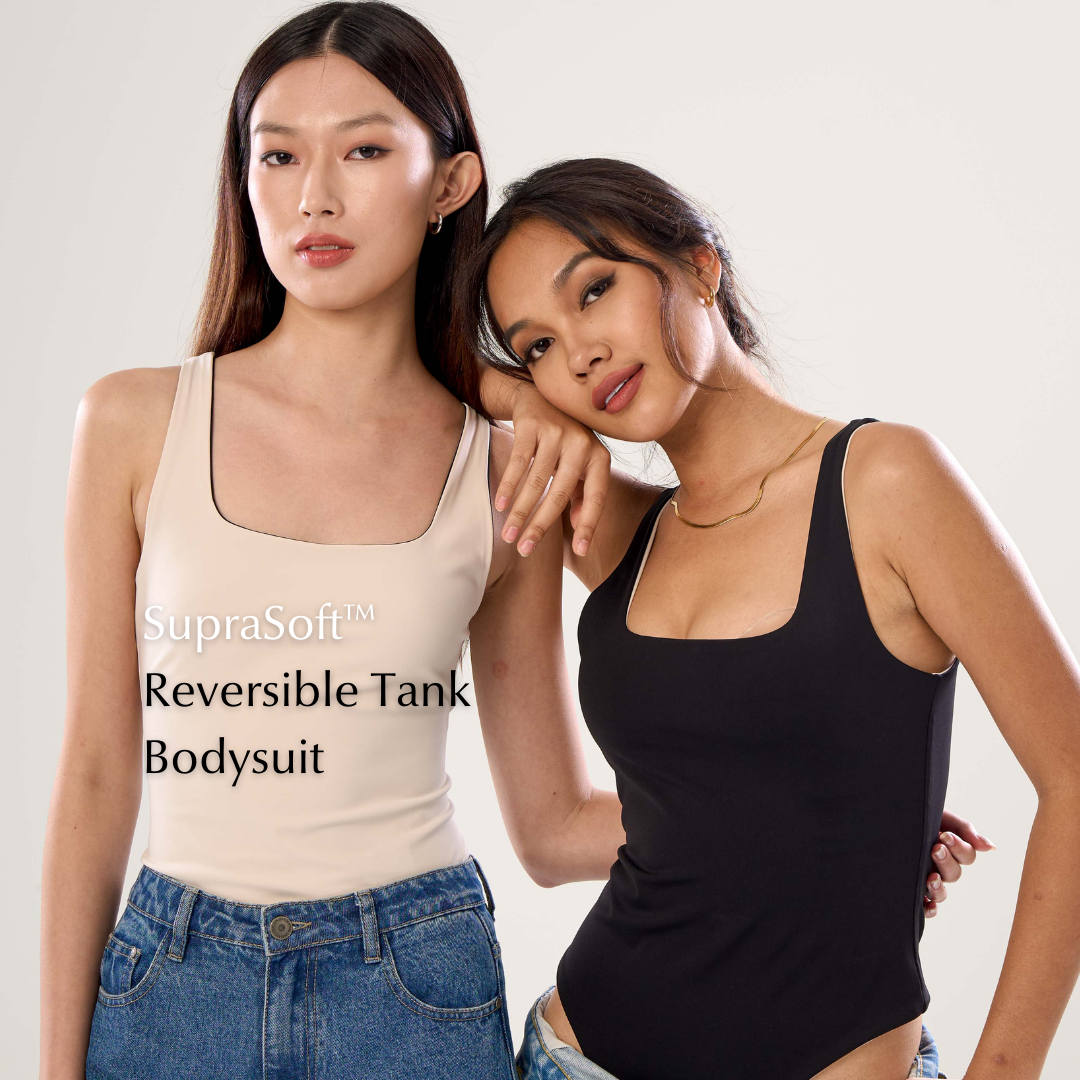 Our favourite for many reasons. It is a sleeveless reversible bodysuit with double-layer fabric, a square neckline and a thong-cut bottom.