Why French Seam is the IN Thing Right Now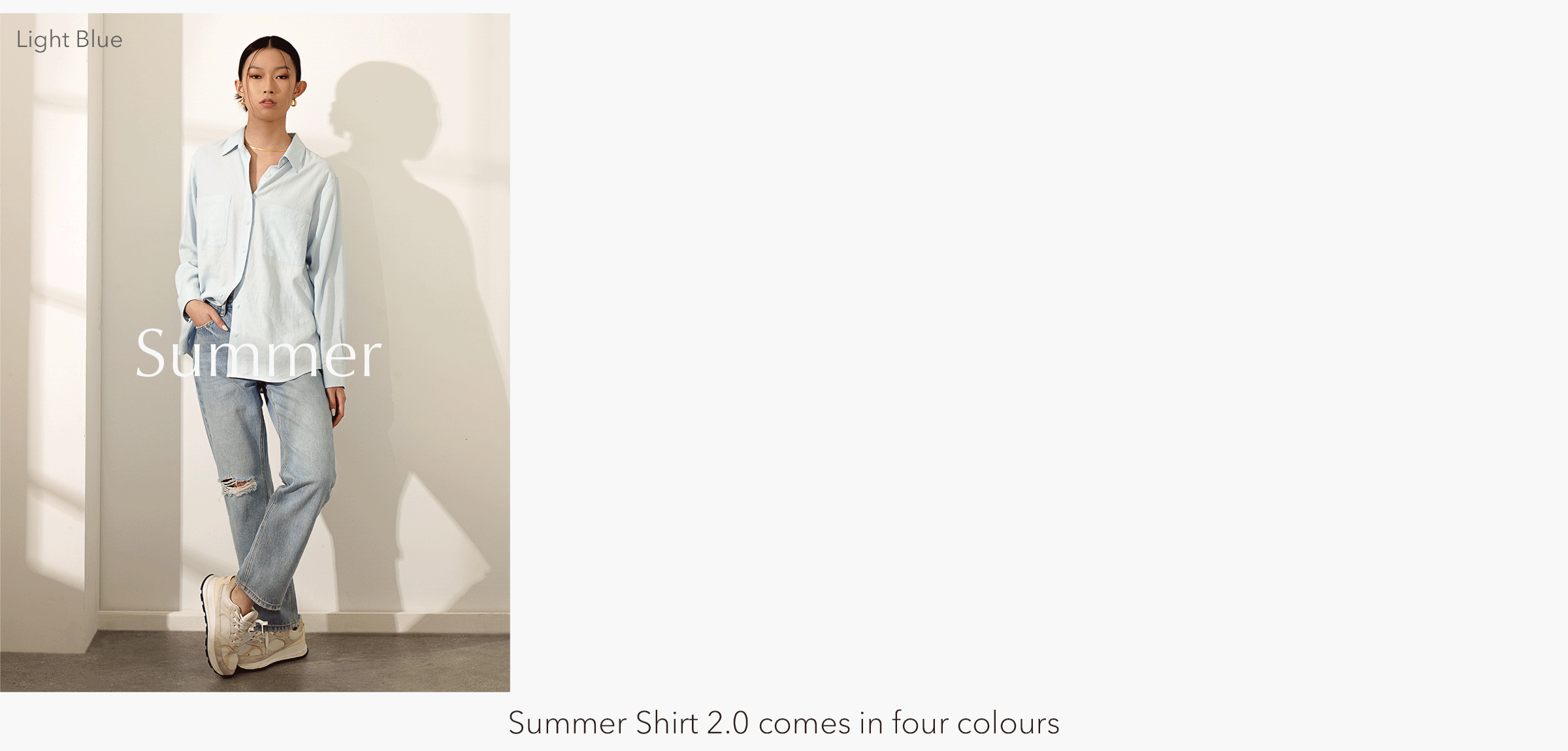 It seams like everybody's favorite classic stitch-up is making a comeback – give a round of applause for the one and only French Seam!
As far as sewing techniques go, there's something inherently delicate and refined about the French seam. Apart from it being what most might call a near perfect edge finish, its neat and modest nature conceals more than just the seam allowance inside the fabric folds. But first, let's rip this at the seams in case you don't know what it is and how it's sewn: a french seam is when you take two fabrics, sew it together, then you take the raw ends of the fabric or the seam allowance, tuck them in and sew it down again so that all you're left with is a clean, lovely finish with no stray threads in sight. Although it is most commonly used on light and sheer fabric, it can also be used on any fabric if a soft edge is what you're looking for. This technique also allows your garments to last over time and withstand daily wear and tear.
But wait… if that's a French seam, then what is couture anglaise?!
Couture Anglaise and French seam may sound like they might be worlds apart, but they are literally one and the same! It's just called Couture Anglaise in French, and French seam in English. Why? There are many theories circulating around the true origin of the names in each respective language, but it all dates back circa 1860s; by the early 1900s, the French seam became common enough for its polished finishing to start popping up in most sewing manuals.
Now, I'm sure we all know how incredibly hot it can get these days due to this crazy heat wave we're experiencing. How can we possibly dress for this weather while staying cool and still be looking hella cute? Well, we're glad you asked…
Have no fear – the Summer Shirt Collection is here!
Timeless staple pieces are essential in everybody's wardrobes, and we've got exactly what you're looking for: say hello to our new Summer Shirt Collection and new arrivals! Looking for a classic that's lightweight and easy to wear on a hot summer day? With 9 different colours to choose from, try rocking The Summer Shirt (RM139.90) or The Summer Shirt 2.0 (RM149.90) for the ultimate cooling and relaxed fit. If you're thinking about something a little more boho chic, the Linen Cropped Top (RM89.90) paired with the Linen Wrap Midi Skirt (RM139.90) is the dynamic duo for any occasion! Style our Linen Vest (RM149.90) with our Full Length Trouser (RM179.90) for that timeless look that will never go out of style.
No matter what item you choose from our collection, everything is definitely a money piece worth adding to your closet. With the signature French seam, clean finishing and breathable fabric, you're going to love how versatile your OOTD is about to be. Everybody give it up for the French seam! Oui oui oui!
You can shop the Summer Shirt Collection and new arrivals here: SHOP
Au Revoir,
Paula