Styling Session with WAO in conjunction with IWD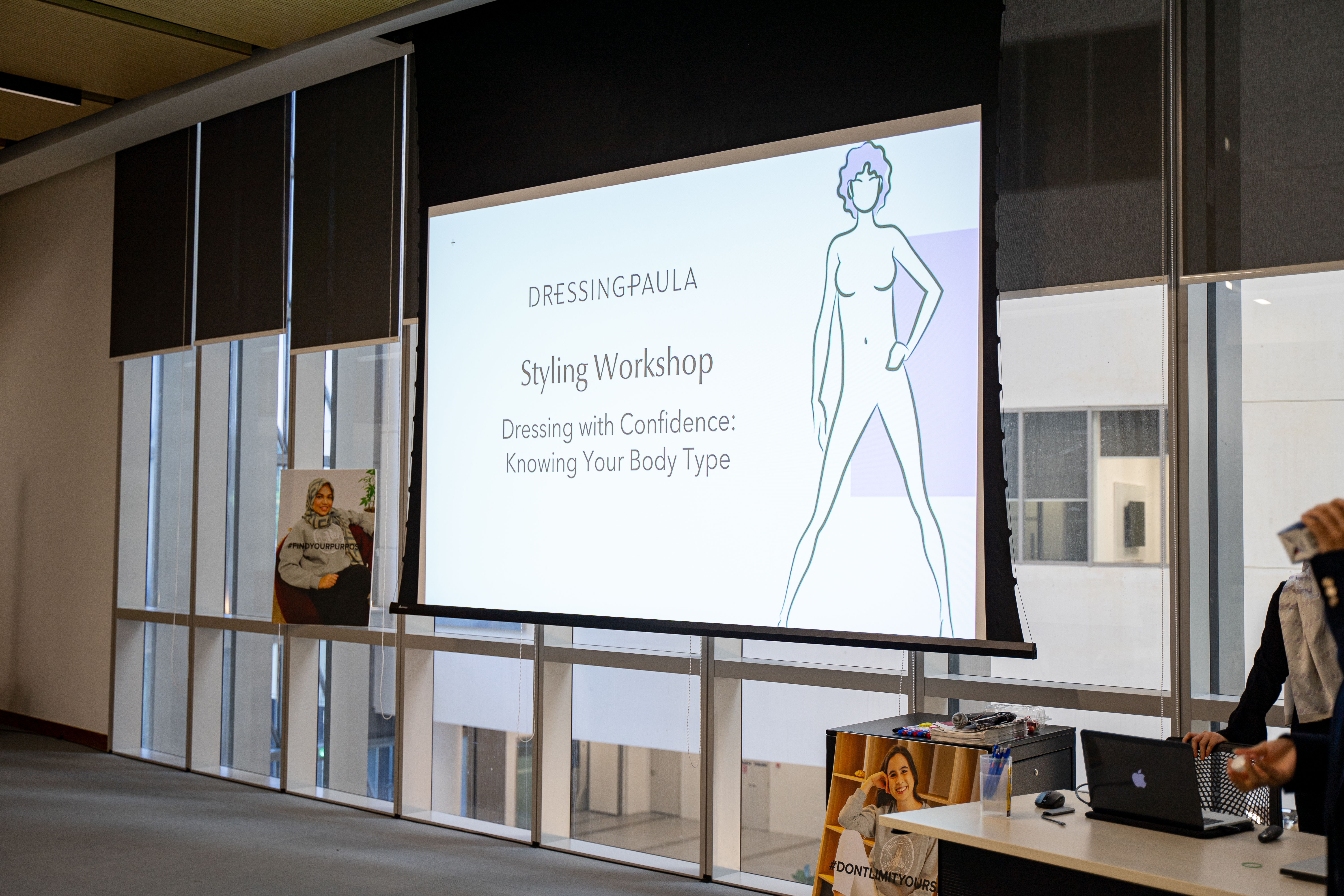 The very display of female empowerment can be interpreted by many in the public eye as a rebellious act - it doesn't even have to be extreme; in fact, just the mere act of showing up and reclaiming space can feel somewhat unexpected. The confidence that is conjured by women for other women, now that's something we can describe as almost pure magic. Here at DressingPaula, we are dedicated to sparking the fire for working women in Malaysia to live life unapologetically and step into their higher purpose – personally and professionally.


How exactly do we do that?
One of the many ways is through workshop sessions where we create a safe space for women to simply be, and while we're at it, sprinkle in what we do oh-so-well – helping you find ideal ways to feel your absolute best in your everyday life through fashion. One's personal style is special and uniquely their own, and we want to highlight how what we wear is representative of who we are, and this plays a major role especially in the working women's repertoire and how they carry themselves.

In conjunction with International Women's Day last March, DressingPaula held a Styling Session with the Women's Aid Organization (WAO) at ASB - Asia School of Business. The two-hour long event aimed to serve as an open platform to celebrate women for who and what they are – strong, formidable, fashionable and confident in their own skin. Our Managing Director, Kay Chow hosted the event alongside Aneesa to showcase different types of dressing for different body shapes, also demonstrating to the participants from WAO how to measure themselves to know their body type better; whether it be for an interview of sorts, starting your own business or as a 9-5 corporate girly, this activity empowers Malaysian women to feel confident in what they wear.

Right after the Styling Session, we wanted to further cultivate a safe space for everybody by arranging a Reiki/Sound Healing session – this session fosters relaxation, clarity, and healing of not only the physical, but also one's emotional, mental and spiritual bodies through energy treatment. Through helping hands and the soft singing of the sound bowls, the atmosphere was exactly what everybody needed to calm their senses, unwind after a long day and leave the workshop with an open heart, positive energy and a glowing smile on their face.

Fashion and style are not just made up of pieces of clothing you choose to put on your physical canvas every day; it is a form of creative and emotional expression, an art in and of itself. One of the many key takeaways from our workshop sessions is inspiring working women from all walks of life in Malaysia to live confidently and intentionally, embodying exactly who they are right down to their soul's essence. Through our workshops, we aim to gain a better understanding of who you are and what you're striving for. In return, you get to walk away happily clutching in your hands the knowledge of how to get the perfect wardrobe you love and the boost of confidence to make any outfit work for you and your body.
It's a win-win situation for all of us, don't you think? See you at the next workshop!

Until then,
Paula